For many people, it is a lifelong dream to travel in space and soon their dream can come true. In a few years you may be able, if you have the required budget, to spend the night in a hotel not on earth, but in space.
The first space hotel in the world is being developed by the company Orbital Assembly Corporation (OAC), with the beginning of the construction works being placed for 2025, while it is not excluded that the space station will be ready in the beginning of 2027, orbiting the earth.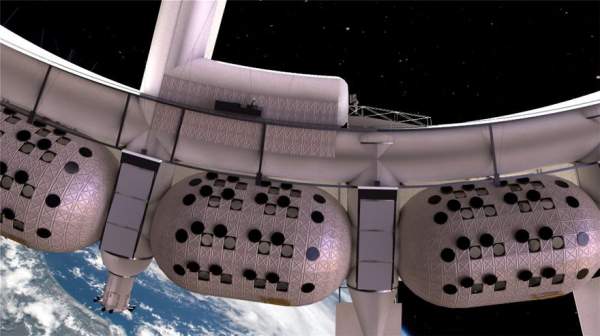 The space station will be a large circle and rotate to generate artificial gravity that will be set at a similar level to the gravity found on the surface of the Moon.  It will be made up of a series of rings, with a number of 'modules' attached to the outermost of the rings. Some rings will be operated by the Gateway Foundation and will be used for crews, air, water and power supply.
The facilities of the space hotel will be similar to the services provided by a cruise ship. It will have restaurants, a cinema, a spa and rooms for 400 people.
The company has not disclosed the cost of construction, nor the cost of accommodation, but claims that its construction costs less, due to reused launch vehicles, such as SpaceXFalcon 9 or the future Starship.